Culling the weak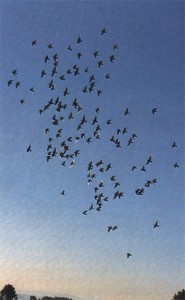 If you don not race your pigeons with a club, it is still very important that your train out your youngsters. You must weed out the "duds" or else you soon will have pigeons overflowing out of your loft. Too many pigeons in the loft costs extra money for feed, extra work and raises the chances of having diseases spread through your loft. Is it worth keeping to many? The answer is no !
By training your birds down the road, you will lose those that are not smart enough to find their way home. You will also lose the ones that are not strong enough or do not have the courage or will to come home. These are the pigeons that you do not want or need. If you do not train out your birds, you will have no way of knowing the good ones from the bad ones.
You may not always agree with the way the basket weeds out the duds, because it is easy to get attached to favorite colors or looks. We feel sad when our favorite fails to come home. This is a natural part of life. The weak pigeons have got to go, otherwise they will breed more weak pigeons. Then, you will have a loft filled with duds. Saver your good pigeons and raise some more good ones next year. Get rid of the duds, and you will be much happier. You will save more money and work too.
Back to the Beginners Handbook
More articles you may enjoy: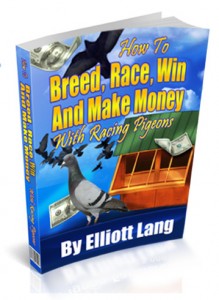 Have you ever wondered why the same fanciers always seem to win?
It's time you learned the amazing secrets that keep these top fanciers winning race after race.  It's time you were let in on the secrets they use to turn their pigeons into super-fast, homing rockets (even their worst pigeons are winning races!).
You will discover how to really understand your birds, how to select the 'winners', how to exercise and train them… What is the best diet, how to ensure the strongest eggshells… the best breeding pairs and much more.
You'll find everything you need to know to become a great pigeon fancier inside this formidable eBook:
You'll discover the tightly kept secrets that ace pigeon fanciers use to breed race winning birds that consistently net them those cash prizes.  Follow in the footsteps of the professionals and start seeing your pigeons at the top of the leaderboards.
What are you waiting for?
Click Here to Check it Out Now