In this video Dennis from Hawkbait Lofts shows us how he vaccinates his young birds with the PMV (Paramyxovirus) vaccine. He uses a standard syringe with a 22 gauge needle and injects the vaccine just under the skin between the leg and the body he calls it the "web". He says you may notice the vaccine bubble under the skin but the body will slowly absorb the vaccine and start the immunity process against PMV. Dennis' tip "don't go to deep".
The Leading Online Pigeon Racing and Racing Pigeons Magazine – The Pigeon Insider
More articles you may enjoy: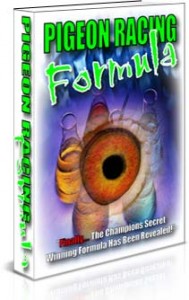 With the Pigeon Racing Formula you will discover the champions secret winning formula that will have your birds flying faster, shave valuable minutes off their time, make your loft and training more effective but most importantly help you to win races.
The Pigeon Racing Formula will help you mimic the Ace fanciers and champion lofts and get the same winning results that they do year after year. >> Click here to learn more about the Pigeon Racing Formula
Click Here to Check it Out Now