*Video* How to Judge a Racing Pigeons Distance Ability
Here is a great video from Elimar Pigeons on how to look at the secondaries on racing pigeons to judge their distance ability.

 
The Leading Online Pigeon Racing and Racing Pigeons Magazine – The Pigeon Insider
More articles you may enjoy: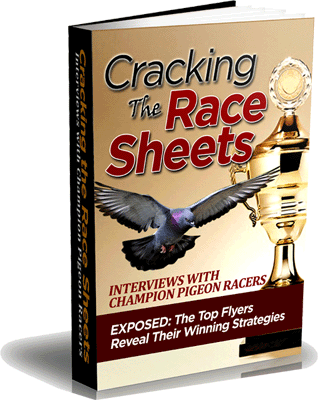 Cracking the Race Sheets shows you the insider secret's that the champion's use time and time again to consistently dominate the race sheets. Cracking the Race Sheet's is an in-depth question and answer session with 9 of the most decorated and winning champion fanciers of our time. We put them under the microscope and persuaded them to reveal to you their own pigeon racing formulas on how they became so successful in this sport.
All together these champion racers have won nearly every single major pigeon race and event in existence and have bred some of the most sought after bird's on the planet and Carcking the Race Sheet's gives you an over-the-shoulder look at how they do it.
They actually give us the blueprint to their success and reveal their winning strategies. Cracking the Race Sheets is a must for any serious fancier and is truly one of the most powerful resources a fancier can arm themselves with. >> Click here to learn more
Click Here to Check it Out Now