*Video* How to Judge a Racing Pigeons Distance Ability
Here is a great video from Elimar Pigeons on how to look at the secondaries on racing pigeons to judge their distance ability.

 
The Leading Online Pigeon Racing and Racing Pigeons Magazine – The Pigeon Insider
More articles you may enjoy: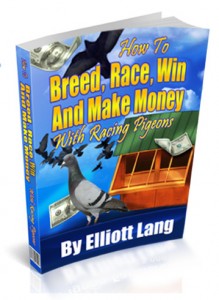 Have you ever wondered why the same fanciers always seem to win?
It's time you learned the amazing secrets that keep these top fanciers winning race after race.  It's time you were let in on the secrets they use to turn their pigeons into super-fast, homing rockets (even their worst pigeons are winning races!).
You will discover how to really understand your birds, how to select the 'winners', how to exercise and train them… What is the best diet, how to ensure the strongest eggshells… the best breeding pairs and much more.
You'll find everything you need to know to become a great pigeon fancier inside this formidable eBook:
You'll discover the tightly kept secrets that ace pigeon fanciers use to breed race winning birds that consistently net them those cash prizes.  Follow in the footsteps of the professionals and start seeing your pigeons at the top of the leaderboards.
What are you waiting for?
Click Here to Check it Out Now