American Racing Pigeon Union | AU | ARPU
The American Racing Pigeon Union or AU, ARPU as some call us is the largest organization devoted to pigeon racing. The organization has approximately 700 affiliated clubs around the country and over 10,000 members. It is the friends and mentors you'll find in the local club that can enrich the hobby for you, no matter what level you choose to participate.
The American Racing Pigeon Union is dedicated to it's members and the sport.
Youn can contact the American Racing Pigeon Union at the details below.
American Racing Pigeon Union
P. O. Box 18465
Oklahoma City, OK 73154-0465
ph. 405-848-5801 | fax 405-848-5888
The Leading Online Pigeon Racing and Racing Pigeons Magazine – The Pigeon Insider
More articles you may enjoy: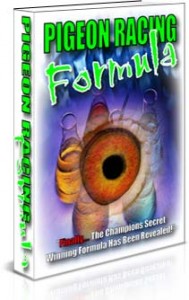 With the Pigeon Racing Formula you will discover the champions secret winning formula that will have your birds flying faster, shave valuable minutes off their time, make your loft and training more effective but most importantly help you to win races.
The Pigeon Racing Formula will help you mimic the Ace fanciers and champion lofts and get the same winning results that they do year after year. >> Click here to learn more about the Pigeon Racing Formula
Click Here to Check it Out Now