How can we cut costs in pigeon racing?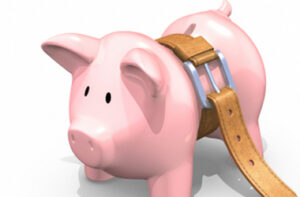 As you may know pigeon racing costs seem to keep rising and according to a poll I did here with Pigeon Insider members rising costs is one of the main reasons for declining memberships, participation and in the future will be a huge factor for the death of the sport and hobby all together. I think with all of our minds combined we can figure out a way to help lower costs and help make pigeon racing and pigeon keeping in general more enjoyable for everyone, and in the long term help this sport and hobby thrive for the next generation.
So my question for you is…
What are your ideas for cutting costs and lowering expenses in our sport?
Click here to post your thoughts, comments and ideas and together I think we can make a difference. Look forward to reading your comments!
More articles you may enjoy:

Learn How To Easily Build An Affordable & Attractive Aviary. Would you like to save $200, $500 or even a $1,000?
The average aviary costs $700 to buy, with high end aviaries costing over $2000 or more. During these tough economic times, you just can't afford to throw away this amount of money.
But if you choose to build an aviary yourself, you can cut costs by up to 80%. This new aviary building ebook will save you money and gives you detailed step-by-step plans and designs for constructing aviaries that will last for years to come. You'll find literally everything you need to know about how to build an aviary, by yourself, on the cheap inside this ebook. If your a serious pigeon fancier I highly recommend it.
Click Here to Check it Out Now