Here is a great video of Mike Tyson telling Graham Bensinger about his lifelong love for pigeons and why one caused his very first fight.
More articles you may enjoy: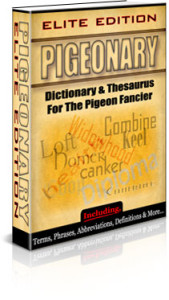 The Pigeonary is a complete collection of all the important pigeon racing terms and definitions that any pigeon fancier needs to familiarize themselves with.
If at any point you come across or hear a word at the club that you don't recognize you can easily refer back to the Pigeonary for a detailed definition.
We want all pigeon fancier's to succeed! and A dictionary is a very important tool for anyone who is learning and wants to be successful in a new subject and pigeon racing is no exception. In order to succeed and get the most out of pigeon racing and all the information you will read you really need to understand what you are reading.

Click Here to Check it Out Now