Here is a great video of Mike Tyson telling Graham Bensinger about his lifelong love for pigeons and why one caused his very first fight.
More articles you may enjoy: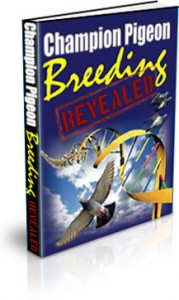 The only way to attain real longevity in the sport of pigeon racing is to breed your own champions.By mastering the practice of breeding, you'll have the ability to control quality, quantity, and most importantly, performance. Whether you want to establish a solid reputation as a top breeder or you are looking to sell your pigeons and generate huge profits, you need to know all the facts.  
 Champion Pigeon Breeding Revealed takes you through a straightforward, outlined explanation of everything you need to launch your winning team. No more guessing or trial and error. Just powerful methods that are designed to unleash the champions in your lines and set them on a course to non-stop success!
Click Here to Check it Out Now