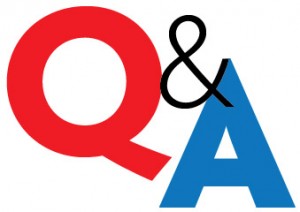 Q: You won the AU Speed Record for the distance of 500-550 miles on 6-7-08 with an incredible speed of 2357.250 yards per minute.   You won at all three levels, club, NE/IA combine and Husker Hawkeye Combine by as much as 38 minutes.   The record setting bird was AU07JEDD13273 a blue bar cock.   Am I mistaken or was this a yearling that scored? A: Tom, first time we started talking years ago I told you a yearling can do it if you have quality not quantity and I prove it every year. Yes it was a yearling
Q: Where you flying him on a system such as natural, widowhood, celibate, etc? A: Dual Widowhood.
Q: What kind of pedigree background did this pigeon have? A: "Supercack 699" and "Blue Astrics" from the Herbots pedigree that is on Ipigeon the bird in the auction is "Surespeed Victors Child".
Q: Did this yearling compete in young bird races or was he only trained as a young bird? A: He was only trained as a young bird to 50 miles.
Q: What is your philosophy regarding yearlings racing long distance? A: My philosophy is if your on my team you have to compete from 100-600 no ifs about it
Q: What other successes have you had racing pigeons? A: Numerous national and local awards as a breeder and flyer.
Q: Do you fly any special system for young birds, lights, darkness, widowhood? A: Duane Kugler flies our birds with me as my partner  as Green Day and I in a different location with Leon Kugler as AOK loft which is awesome.  Duane's just got all the right stuff in the pigeon sport, natural ability to breed and compete and dominate.  He is truly a champion breeder and flyer.  I love all old bird races and fly young birds.   I use to evaluate talent and I don't have any and don't care to but Duane flies the darkening system.
Q: How do you prepare for short, middle and long distance races? A: The preparation on distance of a race is health-training- motivation and manipulation of feed.
Q: Do you compete for average speed?   If so, what are your thoughts on average speed? A: I compete for everything the sport gives and average speed is part of it.
Q: What do you think about strains versus families of racing pigeons? A: I don't care about families or strains.  I just want the best in the world and let them show me what they are made off.
Q: How did you get started in racing pigeons?  How long have you been racing? A: Leon and Duane Kugler got me in the real sport and Greg Warren enhanced my competitive nature.  I have been racing since 1988.
Q: Did you have any mentors in the sport at were important to you?   If so, what areas of racing did they help you the most with?  (racing, training, health, etc.) A: Duane Kugler and Leon Kugler, but mainly Duane and Victor Valenzuala taught me everything you asked about.  Just like my birds I only surround myself with the best the sport has to offer me.
Q: How do you train young birds and old birds? A: Training consists of 10 20 40 60 than 100 miles before racing straight line from your loft in the direction of your race course.
Q: Do you vaccinate and if so, what do you vaccinate for? A: I vaccinate PMV, Pox and Salbac.
Q: Do you believe in medicating?   Do you try to cure sick birds?  Do you use preventive medication and if so, what do you treat for? A: No saving sick birds.   I'm not a vet or a patient pigeon flyer to save sick birds –they are disposed off.
Q: At the end of the season, what selection criteria do you use to determine who to retain and who to eliminate from the team? A: Pick a number for the team based upon the loft.   I retain 20 males and 20 females, no more before the races.
Q: What selection criteria do you use for choosing/acquiring breeders?  After you have bred from a stock bird, what selection criteria do you use to evaluate them as breeders? A: Duane and I breed based on blood -performance and confirmation.  After they mature we cull till we feel we have the best (not all are good) in fact out of world class birds your lucky to get 3 in one year racing or breeding.   Elimination of poor non productive birds is a continuous process a competitor must deal with.
Q: If you had any special advice for the novice fancier, what would it be? A: Advice to a novice… call me for any help, I'm here.  Don't take gift birds.  Save up and buy the best performance birds or their young.   I did even when I was in college making 400 dollars a month.  If your going to do something do it right or don't do it at all including the birds.
Q: What vision do you have for your future endeavors in racing pigeons? A: My vision is to be a competitive loft, nothing else in the pigeon sport
The Leading Online Pigeon Racing and Racing Pigeons Magazine – The Pigeon Insider