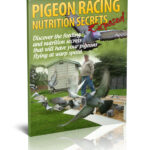 Welcome to the Pigeon Racing Nutrition Secrets Exposed affiliate resource area, here you will find all the tools and resources that you can use to promote our Nutrition Secrets Exposed ebook.
You will earn 50% commission from every sale of Nutrition Secrets Exposed which is currently selling for $27
Below, you will find all of the resources that will help you explode your sales and earning potential. We do this because you are not just an affiliate, you are also our partner and your success means our success!
And please do not hesitate to contact us if you have a question or need anything.
So let's get started,
Step 1:
Get Your Affiliate ID (required)
First, you will need to get your affiliate ID Nickname through our affiliate manager Clickbank if you don't already have one. Click here to get your affiliate Clickbank ID Nickname, it's fast, easy, secure and free to signup. Once you have your nickname, you can substitute it in your affiliate link where you see "xxxxx". Putting your ClickBank ID Nickname in the link ensures you'll get credit for the sale, so make sure you don't forget that step.
Once you receive your clickbank ID replace the xxxxx in the URL below with it then simply promote that link and all your sales will be tracked.
http://

xxxxx

.pigeonnut.hop.clickbank.net
Remember to substitute your own ClickBank ID for "xxxxx" in the link above this way all of your sales can be tracked and you will be sure to get paid.
For example:
If your affiliate ID is: loft2013 your affiliate link would look like this:
http://loft2013.pigeonnut.hop.clickbank.net
Step 2:
Promote your affiliate link
Now that you have your own special unique affiliate link, all thats left to do is promote it. Simply send visitors to your affiliate link and when they purchase through it, you receive a 50% commission.
Affiliate Resources
Graphics
Use these professionally designed graphics and banners to promote the site. You can include them in your product reviews, on your blog and as image ads on your website.
120 x 60 Banner

125 x 125 Banner
250 x 250 Banner
300 x 300 Banner
468 x 60 Banner
120 x 600 Banner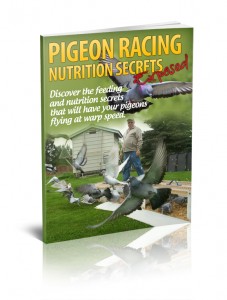 eCover Banner