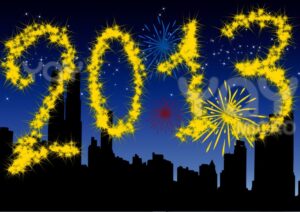 Well we are well into 2013!! and I hope you are having a fantastic year so far!. You are a huge par of the Pigeon Insider and I value your opinion so I just wanted to give you an update for 2013 on what I have planned (and not planned) for this year for the Pigeon Insider and please feel free to post your comments in the comments section below this post on any questions, comments or thoughts I would love to hear what you think.
Make sure to read this entire post as there are some really cool things coming that I think your going to enjoy very much.
Over the years I have gotten some requests to turn the Pigeon Insider into a print magazine and like everything we do here I wanted to know what you thought about that. In December I polled all the Insider's and asked if they would like to see the Pigeon Insider turned into a print magazine. Turns out that 65% thought it would be a good idea but 35% of you said that they liked the Pigeon Insider just the way it is.
Now considering the time, money and resources it would take to make a print magazine a reality, 35% was just too high of a percentage to move forward with that project. So in short I will not be moving forward with the print magazine right now but instead continue my focus on making the digital Pigeon Insider even better and maybe in the future we will be able to make that happen.
Community Development
Moving on, I wanted to create a better way for all of us to communicate, discuss and share and although the comment section integrated into the Insider site is great I still thought it needed more. So I created a facebook group for the Pigeon Insider which you can check out at the link at the end of this email.
So far there are over 600 members in the group and the best part about it is that along with posting your thoughts and comments you can also share your videos, photos and anything else you would like to share. If your new to the sport, you can get some great feedback and answers to your questions there as well.
I think this social community is deffinetly needed in helping both fanciers and the sport as a whole. The more we stay united the louder our voice can be heard. I will be focusing alot of my time and resources on making this group a success and helping it grow and Im asking you to help me by doing the same. Please like and share the group and invite your friends to join as well, it will only make it that much more fun and effective.
Content Creators Wanted
As always I will continue to deliver great quality articles, videos and content to you, that has always been the staple and main focus of The Pigeon Insider. I am always looking for great content for the site, so if you feel like you have some expertise and want to help other fanciers and like to write articles or shoot video then please let me know. We are looking for great quality content on subjects of breeding, feeding and nutrition, eyesign, stock selection, training and pretty much anything pigeon racing related. Most of the time I can pay you for your content or even promote your site. Just simply send me an email using the contact tab at the top of the site or by clicking here.
The Future
Ok this is probably what I'm most excited about. I have been tossing around ideas in my head on how to get more young people involved in this sport. Let's face it, it's very impotant to the future of our sport to get young people involved.
I think that a great way to do this is through gaming. I think that by creating a "pigeon racing" game it will help not only young people but also the mainstream audience to become informed of our sport.
So I am currently working to get a "pigeon racing" game created. The goal is to have the game almost reflect the real world of our sport. This way once the gamer sees how cool our sport is and finds out that they can actually do it in real life they are much more likely to become interested.
I will send you more details on the actual game in a later email. I am very excited about this and think it's going to be very fun for all.
I am also looking into having this game developed for the android, iphone and ipad marketplaces where there are millions of users every single day, But that will be later on down the road considering the finances and resources it will take to accomplish that.
So please stay tuned to future emails and details of this coming up very soon.
At first this will be a simple computer based game because just like everything else when trying to enter the mainstream market it does take an extreme amount of money, time and resources to make it happen. I cantacted some game developers and received quotes starting at $80,000 just to get the beginning framework of the game created.
I will be continuing with this project using my own money and resources but if you would like to help I will be putting together a special bundle of our digital products which the proceeds will go toward this project. Again it is not necessary but I really do appreciate any help you would like to offer.
So please stay tuned to this special "gamer" bundle coming very soon.
Conclusion
Ok so I hope your as excited as I am for 2013, this is only the beginning of what's to come and I will keep you updated as we continue with these projects.
Again thank you so much for being a valued member and friend to me and the Pigeon Insider and I really appricate all that you do and appreciate your help in taking the Insider and our sport to the next level.
Please feel free to post your thoughts and comments in the comments section below and I look forward to hearing from you. And if you haven't joined the Pigen Insider All-Stars group yet you can do so by clicking the link below,
=> https://www.facebook.com/groups/pigeoninsiderclub/
Thanks again! and I'll talk to you very soon
Your Awesome!!
-Chris