What's Killing Pigeon Racing?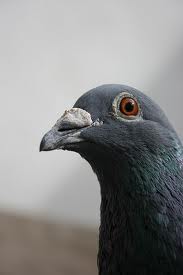 Pigeon racing in my opinion is one of the greatest sports on the planet. It combines humans with nature as well as science, construction, skill, comradery, socialization among other things. It really is one of those things that allow humans to harmonize with nature and the outdoors, which unfortunately has been lost in the age of technology.
However each year pigeon racing and the fanciers who love it have to fight with time, society and technology to stay afloat. Young people aren't interested because there's not enough killing, local town's and cities keep placing zoning laws which make keeping pigeons illegal and PETA throws stones at a community who actually love their animals.
The Pigeon Insider was created to help preserve, promote and develop the sport of pigeon racing and to help people outside of our community realize just how amazing this sport is.
One of the most popular posts on the Pigeon Insider is a discussion post where I asked what you thought the current state of pigeon racing was?, do you think it is a growing or dying sport.
That post so far has received over 500 comments!! and I thank each and everyone one of you who commented and voted, your participation is what makes the Pigeon Insider so powerful.
That post also had a poll on it and so far 80% of you think the sport is dying and only 20% think it's growing, which is a super bummer to hear but I must say that I do agree with the majority. Especially in the United States pigeon racing is getting harder and harder to find traction.
But why?…
Why is such an amazing sport, which has fantastic values struggling to gain popularity in today's world?
I read through all 500 comments and picked out the top 8 reason's why fanciers think the sport is on the decline and I want your help to figure out which one's we should be working on fixing first.
Below you will see the top 8 reasons and I need you to vote on which ones you think are the most detrimental to the decline of our sport.
You may pick 3 of your top choices so please vote now by using the poll below and then let's focus on fixing these problems and turning pigeon racing into a force to be reckoned with! and please feel free to post your comments and thoughts in the comments section below this post, i'd really love to hear what's on your mind.

Loading ...