How to Give Your Racing Pigeons Oral Medications  by Slobberknocker Lofts
To give a racing pigeon a pill or other oral medication or vitamin supplement, I simply use my index finger to gently open the beak as shown in the pictured below.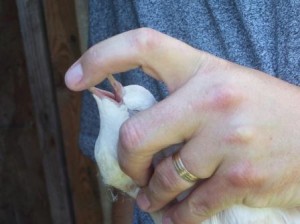 Place the pill in the back of the throat of the bird and release the bird. The bird will generally swallow the pill immediately. If the bird does spit it out, just repeat the procedure.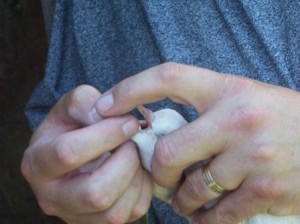 How to Give Your Racing Pigeons Oral Medications by Slobberknocker Lofts