HAPPY NEW YEAR!!
Wow I can't believe it's 2014 already! it feels like just yesterday we were all worried about the millenium and the world coming to an end lol. The Pigeon Insider is going into it's 5th year and as always I usually like to start each year with a yearly update of what we have planned for the upcoming year. But before I get into that I have to share my gratitude and appreciation for each and everyone of you Pigeon Insider members. I have to say that the Pigeon Insider has an AMAZING member base of really wonderful and helpful fanciers from all over the world. It is because of each and every one of you that the Pigeon Insider has become one of the biggest and most successful pigeon communities in our sport. Each day we get brand new members from all different age groups and experience levels and I always see everyone helping each other out. The other day I got an email from a 9 year old boy who was just starting out in the sport and thanked us for having such a cool community!. That has always been my focus when I first started the Pigeon Insider. Our goals are to help preserve, promote, develop and grow our great sport of pigeon racing and all of us together are clearly doing just that. So from me to you I just wanted to say that you are awesome and I really appreciate your loyalty and support to the Pigeon Insider. Please continue to help each other by commenting on the articles and videos and opening discussions and helping one another out, again I can't say it enough thank you so much!.
Content
Moving on, in 2014 we will continue to bring you great articles, videos and content and like I said before your comments and opinions really matter, so please feel free to comment and join in on the discussions that are going on. Your comments have really helped a lot of fanciers. We are always looking for new content to share with our ever growing member base. However Sometimes it's hard to find really great articles and videos to share. So if you like to write or make videos and would like us to post your articles, videos and content to the Pigeon Insider you can do so by clicking the link below,
click here=> https://www.pigeonracingpigeon.com/guest-posting/
We are always looking for articles and videos on…
Anything that helps pigeon fanciers
Any pigeon racing tips, tricks, techniques or strategies
Information on training and racing systems
Personal essays and inspirational stories and personal thoughts about our sport
How-to information and Tutorials
How to be a better pigeon racer
Your own success stories
If you have a thought or information that you think will benefit any of The Pigeon Insider readers and pigeon community, you're welcome to share the information through a guest post. Pigeon Insider readers love practical tips and how-to's. If you give my readers information that they can apply to their pigeon racing strategy immediately, then you'll be very popular! There is more information at the link below, so if your interested in being a guest author on the Pigeon Insider let us know!
click here=> https://www.pigeonracingpigeon.com/guest-posting/
Promotion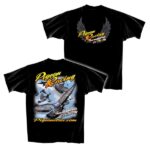 Our vision is to make the sport of pigeon racing a household name, sport and hobby and the only way to do that is for us to actively promote it to the rest of the world. I can't tell you how many times I tell people I'm involved in pigeon racing and almost all the time the reaction I get is "what the heck is pigeon racing". One way that proved successful in getting people talking and curious about our sport is simply by promoting it through t-shirts and last year you may remember we tested out some designs. Everyone loved them but we did get some feedback on how we can make them better. Some said that the shirts needed to be more colorful, some said they needed to scream pigeon racing more and not be so subtle to get the attention of outsiders and some just simply said they needed to be cooler. Well we listened to you and have recently put together a brand new design which I think is amazing, I have even had people who don't even race pigeons ask me for one and I am absoluetly positive that you are going to LOVE it. They are full color both front and back and are super high quality silkscreened, the bad thing is that we only ordered a very limited quantity and if you guys like them then we will order more. So right now once they are gone their gone. You can check out and order the new T-shirt by clicking the link below.
click here=> http://www.pigeonelite.com/thoroughbreds.html
This really is one cool shirt!! there is no doubt in my mind that you are going to love it and not only that but the quality is above any you will ever see, just wait till you get your hands on it.
Community
Our social community and group has also been on fire as well, there have been some amazing discussions and sharing going on there. So if you aren't a part of them yet make sure you join a.s.a.p. You are going to love the interaction and community and feel free to share your photos and join in on the discussions. It's also a great place to get your questions answered.
Here are the links:
The Pigeon Insider Fanpage (make sure to like us for exclusive content)
click here=> https://www.facebook.com/pigeoninsider
The Pigeon Insider All-Star Club (make sure to join this as well)
click here=> https://www.facebook.com/groups/pigeoninsiderclub/
The Pigeon Insider Email Newsletter
click here=> http://www.pigeonelite.com
Our Affiliate Program
I also just wanted to let you know that incase you weren't aware there is an opportunity for you to make money with the Pigeon Insider as well. We have a series of educational products on pigeon racing and for anyone who helps promote and share them we give a 50% commission for every sale you get. So if you have a facebook page, your own website or even youtube videos you can promote our products and get paid each time someone buys. You can read more about our affiliate program and learn how it works by clicking the link below it's 100% free to join.
Click here=> https://www.pigeonracingpigeon.com/affiliates/
Upcoming
Finally we have something really special coming very soon, it is due to launch mid February. What I did was I compiled all of the questions that have been emailed to me over the past 5 years of the Pigeon Insider and put together a Frequently Asked Questions file. I then had 9 of the most successful and decorated flyers of our generation go through and answer them from their own personal experience and the outcome is simply amazing. I can't reveal too much right now but this really is something very special and will help a lot of people both new and experienced flyers alike. So be sure to keep an eye out for that in the upcoming weeks.
Conclusion
There is also many other great things coming this year and I do believe that 2014 will be an amazing year for you, the Pigeon Insider and our sport. Again I can't say it enough thank you so much for your support and loyalty to the Pigeon Insider and I will do my best to make sure we continue to serve both you and the pigeon community the best I can.
Make sure you check out each of the links I shared with you and as always I want to close this post by asking you to please post your comments. Let me know your suggestions, let me know what you would like to see from the Pigeon Insider this year, let me know if you love it or hate it and what changes you think we should make or whatever you have on your mind. The Pigeon Insider is run by you so your thoughts and opinion's matter.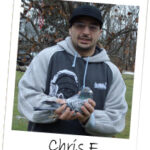 And together let's make 2014 an amazing one!!
Look forward to hearing your comments.
Yours in the sport,
-Chris