PETA Feathers Ruffled Over Pigeon Show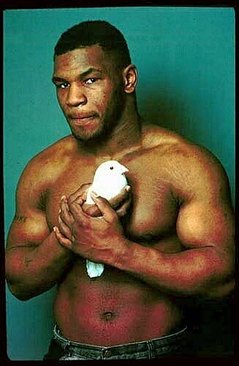 NEW YORK — An animal rights group wants New York prosecutors to investigate boxing legend Mike Tyson's upcoming reality television show about pigeon racing.
People for the Ethical Treatment of Animals says the Brooklyn-based show is cruel to animals and its races could involve illegal gambling.
The show will follow Tyson as he competes in pigeon races. The former world heavyweight champion has raised pigeons all his life but is a racing rookie.
The show airs next year on Animal Planet. A spokeswoman says there have never been plans for wagering on the races. She says the pigeons will be "cherished and respected by their owners," including Tyson.
PETA sent a letter dated March 18 to the Brooklyn district attorney's office requesting an investigation.
District attorney spokesman Jonah Bruno says the office is looking into the allegations.
(Copyright ©2010 by The Associated Press. All Rights Reserved.)
PETA Feathers Ruffled Over Pigeon Show
The Leading Online Pigeon Racing and Racing Pigeons Magazine – The Pigeon Insider