Largest Release in Romanian Pigeon Racing History
The first race of the 2012 Romanian season had the biggest number of pigeons in a single release in the history of Romanian pigeon sports: 42,800 pigeons. It was a provincial race in the biggest province of Romania, Prahova. Watch this amazing video by clicking the "like" button below.
More articles you may enjoy: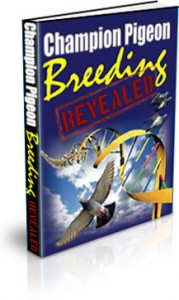 The only way to attain real longevity in the sport of pigeon racing is to breed your own champions. By mastering the practice of breeding, you'll have the ability to control quality, quantity, and most importantly, performance. Whether you want to establish a solid reputation as a top breeder or you are looking to sell your pigeons and generate huge profits, you need to know all the facts.  
 Champion Pigeon Breeding Revealed takes you through a straightforward, outlined explanation of everything you need to launch your winning team. No more guessing or trial and error. Just powerful methods that are designed to unleash the champions in your lines and set them on a course to non-stop success!
Click Here to Check it Out Now