Largest Release in Romanian Pigeon Racing History
The first race of the 2012 Romanian season had the biggest number of pigeons in a single release in the history of Romanian pigeon sports: 42,800 pigeons. It was a provincial race in the biggest province of Romania, Prahova. Watch this amazing video by clicking the "like" button below.
More articles you may enjoy: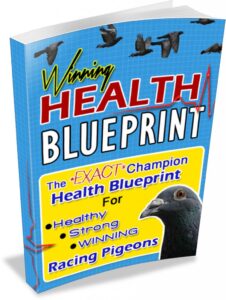 Health is the MOST important thing that any serious fancier needs to know and understand in order to be competitive.
Without good health even the most expensive and winning birds WON'T win races. So health should be the main priority and focus of any fancier no matter if their brand new to the sport or a seasoned vet.
Just having proven winning pigeons DOESN'T guarantee your success because even the fastest most awarded champion pigeon will not win races when in poor health. If you would like to learn the EXACT health program that one champion fancier Uses every season to get his birds in top racing condition before every race then The Winning Health Blueprint is EXACTLY what you are looking for.
"My pigeons became healthier, happier, more active and FASTER after using this proven health blueprint in my own loft"
Health is THE most important ingredient to becoming a successful and winning pigeon fancier HANDS DOWN!
An unhealthy bird will NEVER be successful and the same goes for fanciers who don't keep health a top priority in their loft. So if you want to win more races then you NEED to focus on health! and the Winning Health Blueprint is the exact blueprint to help you do that. Click Here to Learn More!
Click Here to Check it Out Now