Largest Release in Romanian Pigeon Racing History
The first race of the 2012 Romanian season had the biggest number of pigeons in a single release in the history of Romanian pigeon sports: 42,800 pigeons. It was a provincial race in the biggest province of Romania, Prahova. Watch this amazing video by clicking the "like" button below.
More articles you may enjoy: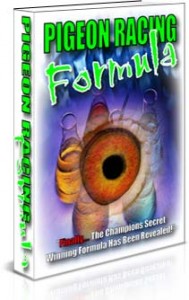 With the Pigeon Racing Formula you will discover the champions secret winning formula that will have your birds flying faster, shave valuable minutes off their time, make your loft and training more effective but most importantly help you to win races.
The Pigeon Racing Formula will help you mimic the Ace fanciers and champion lofts and get the same winning results that they do year after year. >> Click here to learn more about the Pigeon Racing Formula
Click Here to Check it Out Now