Helpful Tips for purchasing pigeons at auctions.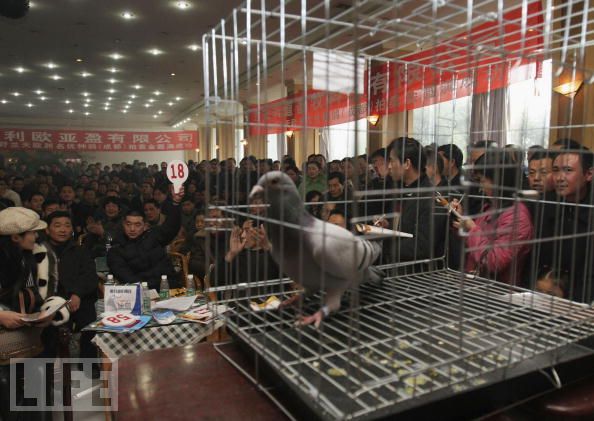 1.  Make sure the representatives of the auction company or the sponsors and management of the auction have a vested interest to  provide a positive image for the sport and have excellent reputations and high integrity.
2. Buyers should do some serious homework and check the reputation and integrity of the fancier, and the quality of his birds. Check the race records of the birds to see if they have the qualities you need to improve your loft. What type of conditions and race course does he fly? Check out the famous birds and their pedigrees.
3. Know the auctioneer and make sure he is credible with past buyers and sellers. Remember, the auctioneer works for the seller and auction company. He is in control, and when the hammer falls, the bidding is over. A verbal contract has been completed between buyer and seller.
YOU SHOULD NOT BE AFRAID TO BUY AT AUCTIONS, BUT IF YOU HAVE ANY DOUBT ABOUT THE HONESTY AND INTEGRITY OF THE AUCTION COMPANY, FANCIER OR THE AUCTIONEER, THEN DO NOT MAKE ANY PURCHASES.  SIT ON YOUR HANDS, AND KEEP YOUR MONEY IN YOUR POCKET.
4. Arrive at the auction with plenty of time to look over the birds and their pedigrees.  If you did your homework, then you should know many of the fancier's famous birds and foundation breeders. See if they appear in the pedigrees.  Many buyers go to an auction without doing their homework, then get carried away with the bidding when a particular bird comes up. As a result, they end up either paying too much for the bird or buying one that is not suitable to their breeding program.
5.  Mark off the birds you like at first observation, then go back for a good second look.  If you are not an experienced pigeon fancier, then take along someone who has some expertise and experience to read the pedigrees to help you understand a performance family of birds.  Performance should be the only criteria you use to select the birds on which to bid.  If a bird comes from a winning family that has generation after generation of excellent racers and breeders, it deserves a chance in the breeding loft.  Do not concern yourself with the "eye experts" and the so called "pigeon graders" of wings, throat, back, muscle and feather. Just make your selections on performance. Do not worry about the fanciers who walk around with the "jeweler's loupe". Just make sure you have your glasses to read the pedigrees accurately.
Pigeon Auction Helpful Tips (part 2 of 3) by Bob Prisco