Pigeon Breeding – John Glemser's Breeding Tips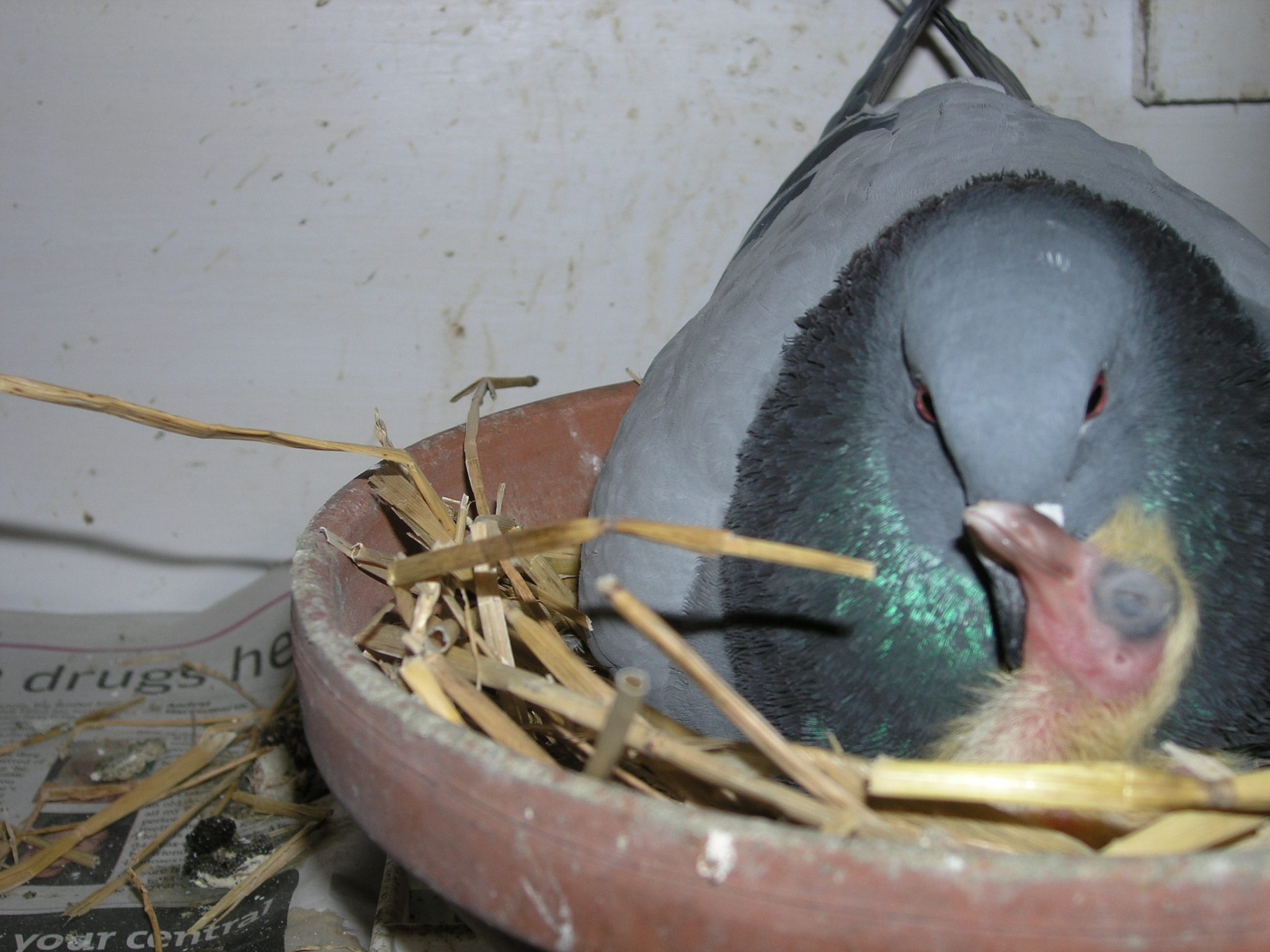 When John does bring a foreign pigeon bird into his loft, it must be a bird with high performance bloodlines. John said he prefers birds with a high performance bloodline, like he has already in his loft. John tells us, "I inbreed my champion racers or breeders for stock birds, and I will out cross birds for flying."
Years of good pigeons and experience in the sport has John on an elevated level. He considers breeding a skill, and it is his job to try to breed champions and develop strong racing traits. He strives to breed the bloodline combination that no one else has and to win with those birds. It is John's desire to breed a well-built medium sized bird, with strong feathers, a nice step in the wing, good eye and just as important, a bird with 'personality.' Without super health one will never breed winners.
John begins his breeding early in November. The lights in the loft are adjusted to 16 hours a day of artificial day light. His breeders get an injection for PMV, and Salbac. All breeders will then go through a full treatment for canker, coccid and respiratory medications. Once this initial treatment of medication for the breeders is complete, breeders are put on Health Guard every day for the length of the breeding season. John also uses V8 juice once a week on the breeders feed during the breeding period. He believes in a worming treatment on the first Sunday of every month with Ivomec in the pigeon's bath water. All breeders get a bath at least once a week during breeding season.
All his breeders are down on eggs in November. John will take all these new eggs and throw them away and let the birds go down on a second set of eggs. There will be no fights in the breeding pens, and all breeding pairs will all go down together easily and lay the second time in ten days. He will get one hatch, with all young birds being an identical age. Once hatched, John will take the babies away from their parents at 25 days old. The breeding pairs will all go right back down on eggs again if they have not already done so.
There is a Double door entry into his breeding loft, which is for the security of the birds, and the whole breeding loft has heated floors. John layers the floors with straw to save the heat, and then puts all the babies on top of the nice warm straw. All the parents will take care of baby pigeons on the floor, as they do in their nest. They will feed every young bird that wishes to be fed on the floor.
He likes the babies to stay in the breeding loft to build their immune system. John feels that without a good immune system, birds will develop sickness, which will keep them from becoming good racers. Young sick birds are eliminated.
His advice for new flyers when selecting their breeders would be to seek out a local flyer and try to buy some late hatches at a reasonable price. Do your homework on this loft; make sure he is a consistent flyer. Visit his loft a couple of times. Look for bright eyes and bright sheen. A clean loft, but not spotless is recommended, but most of all, healthy pigeons. If they are healthy, you will see it. You can also look for eye signs and body type that you like. If he is a good flyer, he will sell you some of his best and tell you how to mate them. If the birds are pedigreed, make sure he writes a pedigree for you. Be sure to check that the mother and father, brothers and sisters, aunts and uncles are all performing pigeons.
Pigeon Breeding – John Glemser's Breeding Tips by John Glemser
The Leading Online Pigeon Racing and Racing Pigeons Magazine – The Pigeon Insider