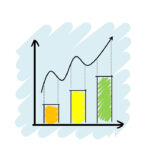 Last weeks discussion of the week we asked what you thought the current state of pigeon racing was? alarmingly the general consensus seemed to be that the sport of pigeon racing was dying and the main reason fanciers felt this way seemed to be cost. The Pigeon Insider has fanciers from all over the globe so it was pretty interesing to see some of our friends from other parts of the world say that the sport was growing. Maybe we can learn from each other and get the pigeon racing sport to grow universally all around the world by learning what each one of us are doing.
So in this weeks discussion of the week we would like to know?
What do you think fanciers can do to help the pigeon racing sport grow?  
Post your comments on what you think each one of us can do to help promote the sport, also let us know if you have any ideas on how to lower costs etc. If your in an area where the sport is on the rise post your comments and let other fanciers know what has worked in your area.
We will be forwarding all of your comments to pigeon racing organizations around the world, Hopefully; together we can help the sport grow universally around the world.